Your Study Bible app allows you to save passages from your Bible or study notes. To save a passage, tap on any verse number or select a portion of text to display the toolbar. Tap the 'Save' option on the toolbar to save the passage. You'll see a small black 'Saved' message appear in the center of the screen to let you know the passage has been saved.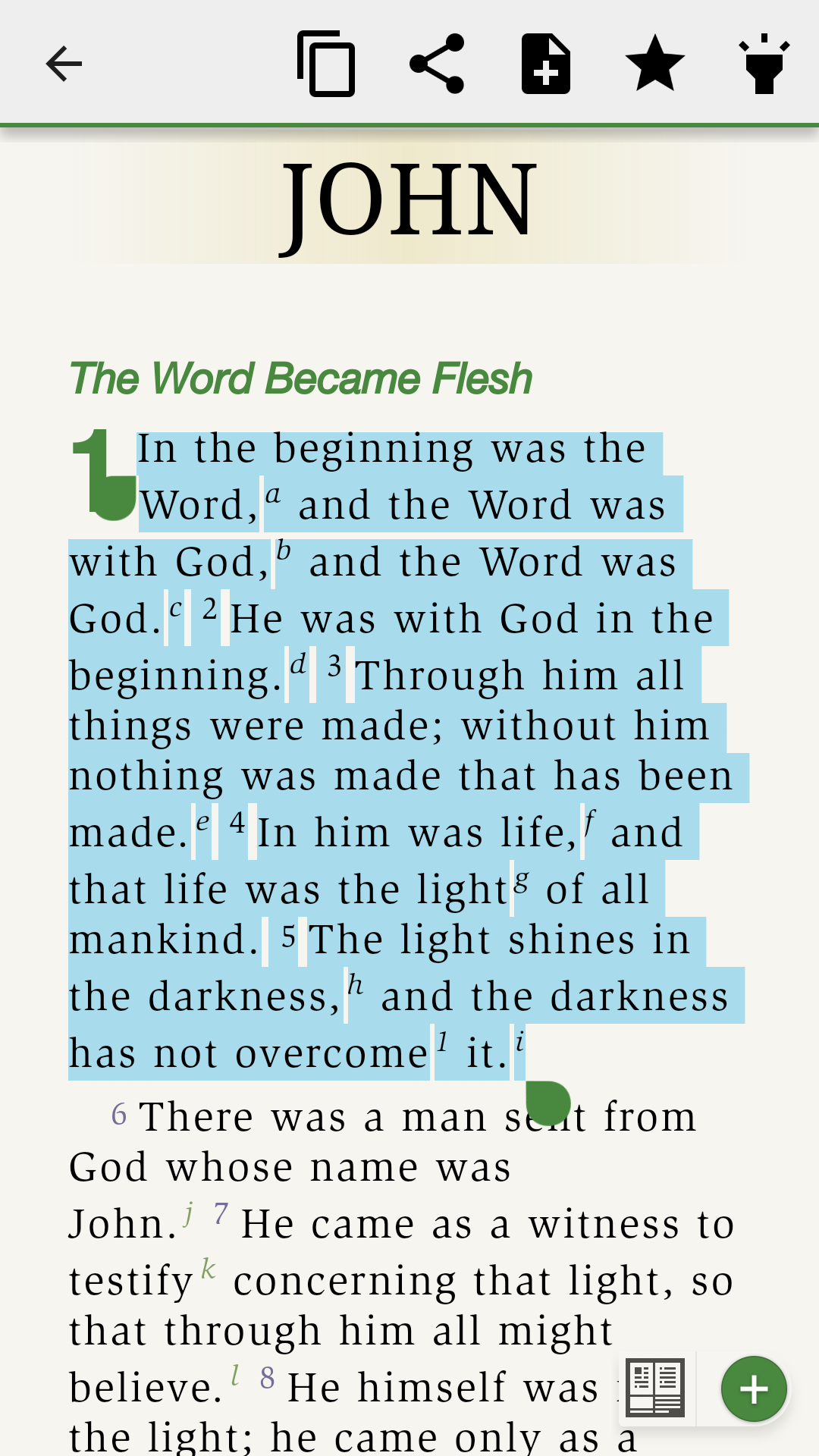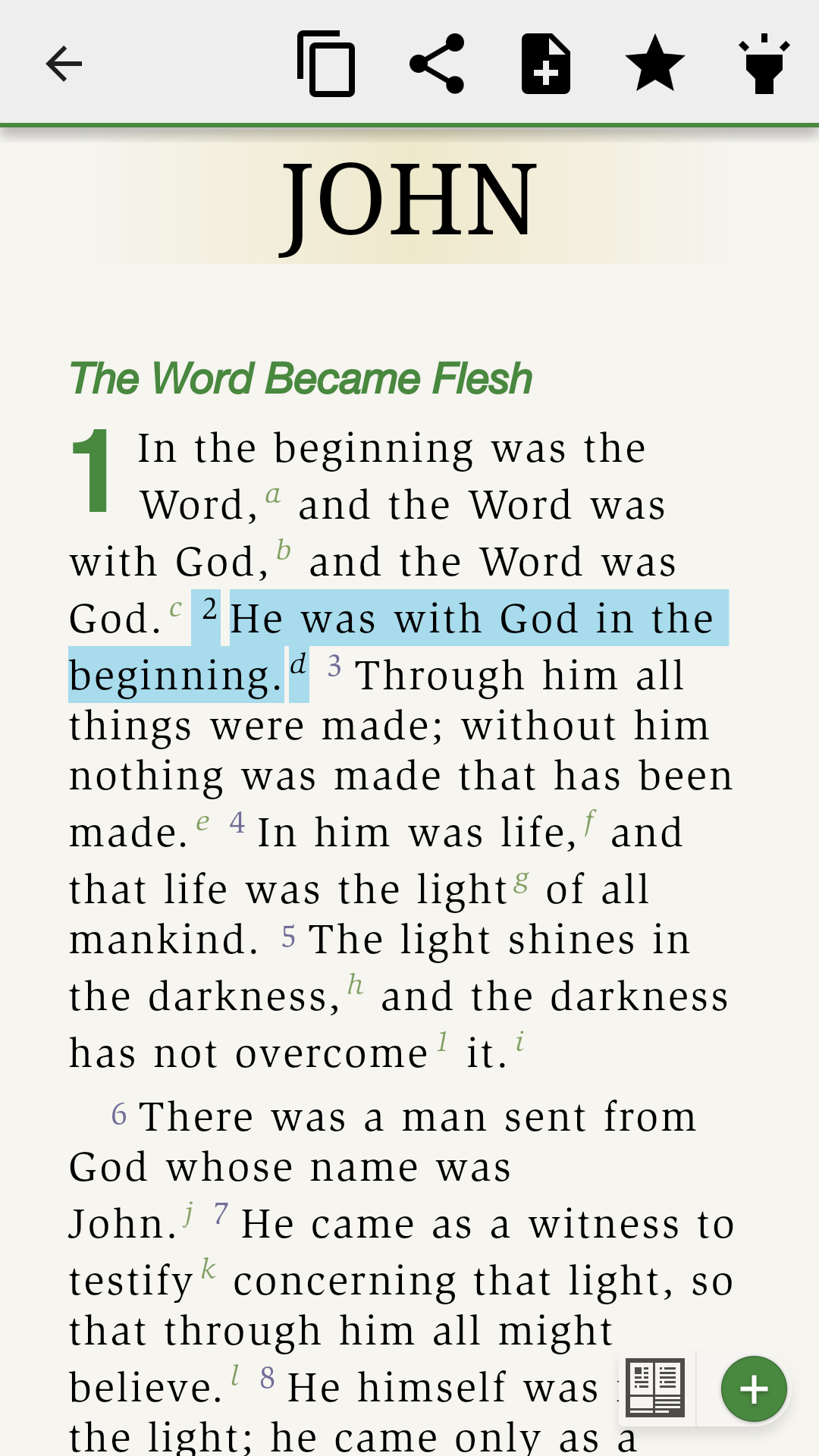 Tap the 'Saved Passages' button from the menu to open a list of all your saved passages. There are the options to sort the passages by 'Date', 'Title', or 'Verse' at the top of the screen.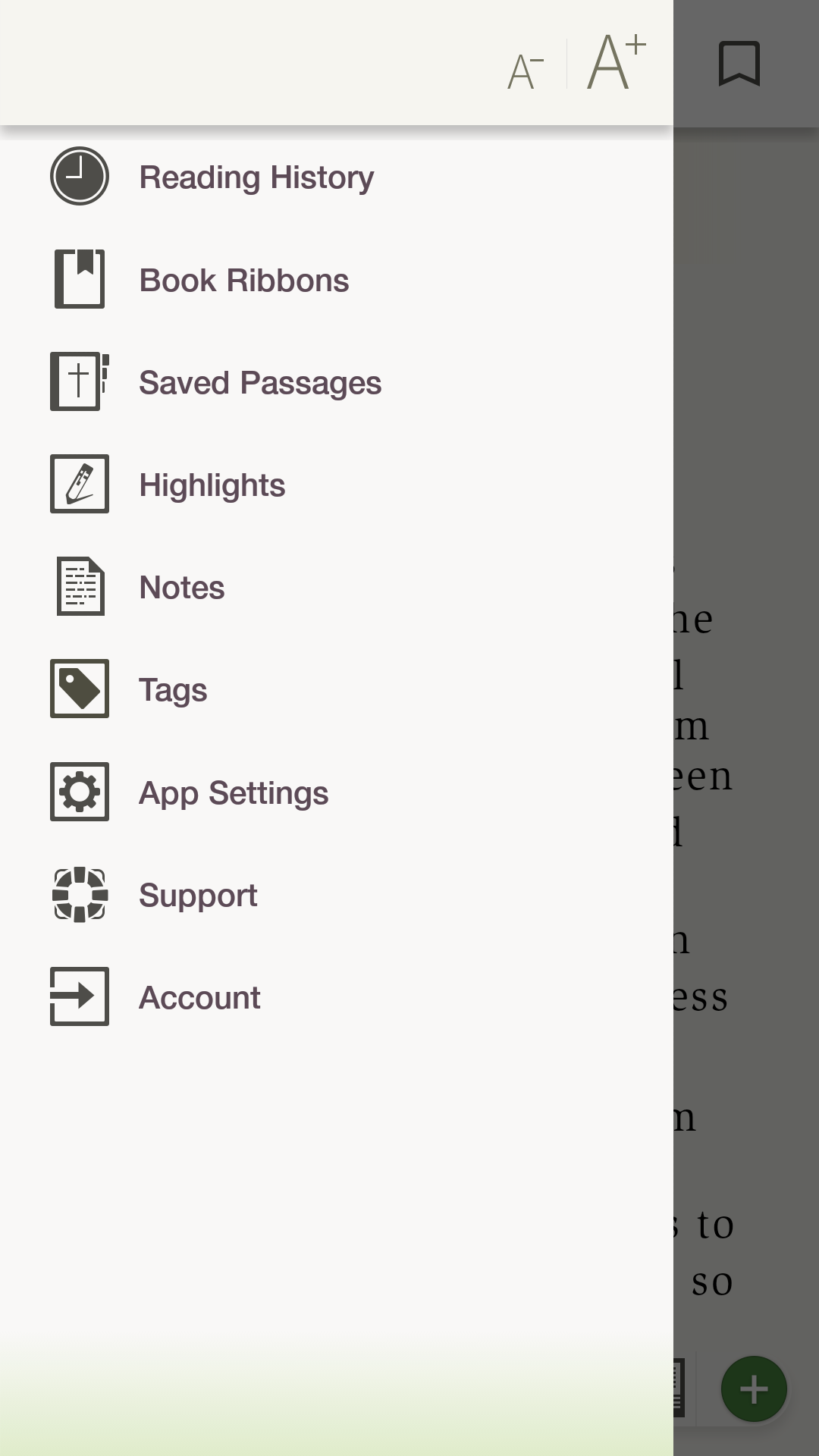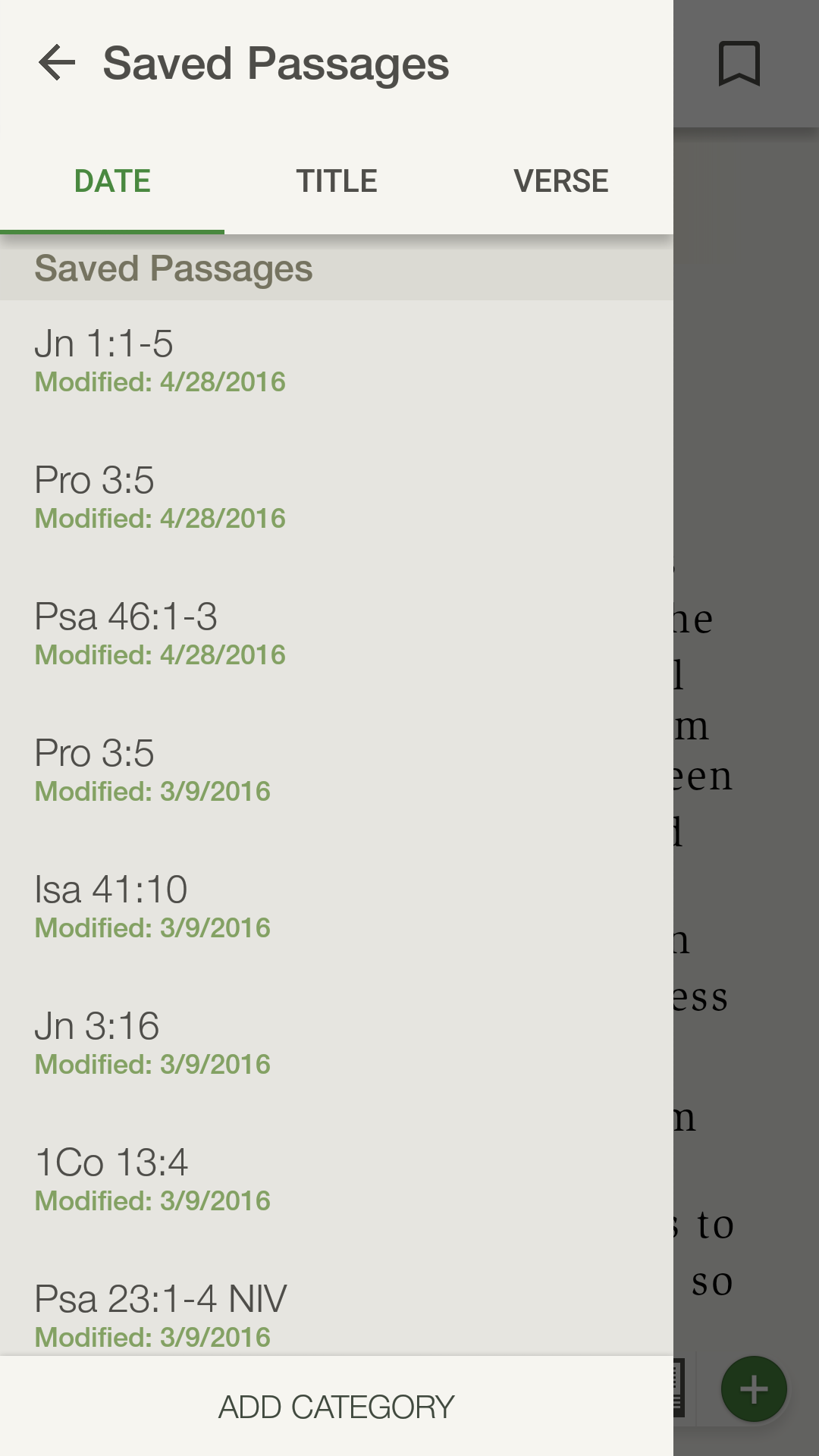 Tap and hold a saved passage and tap 'Edit' to edit the label, change the category, and add tags to the passage.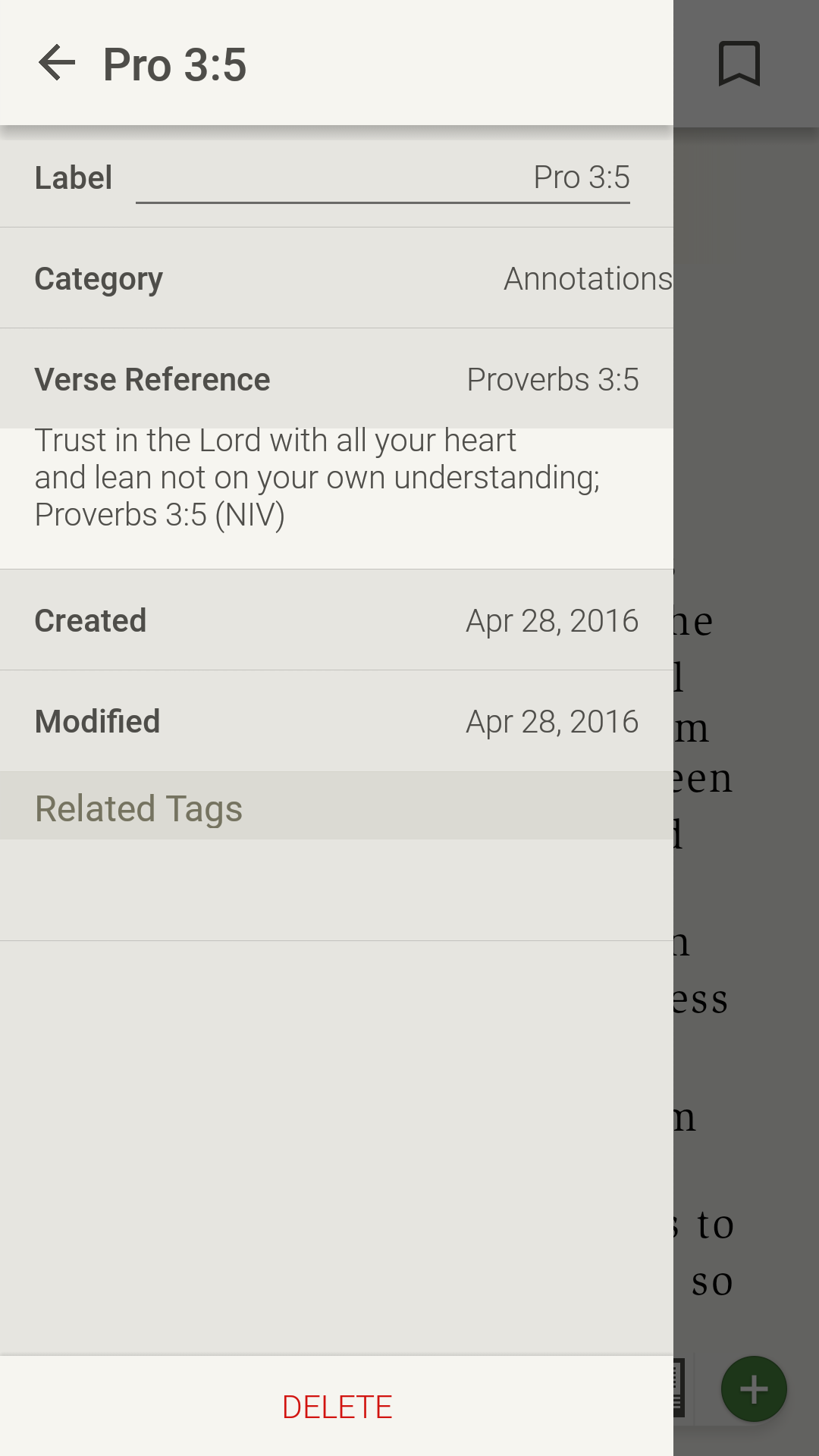 To delete a saved passage, tap and hold the particular passage you want to delete. Tap 'Delete' again to confirm the deletion.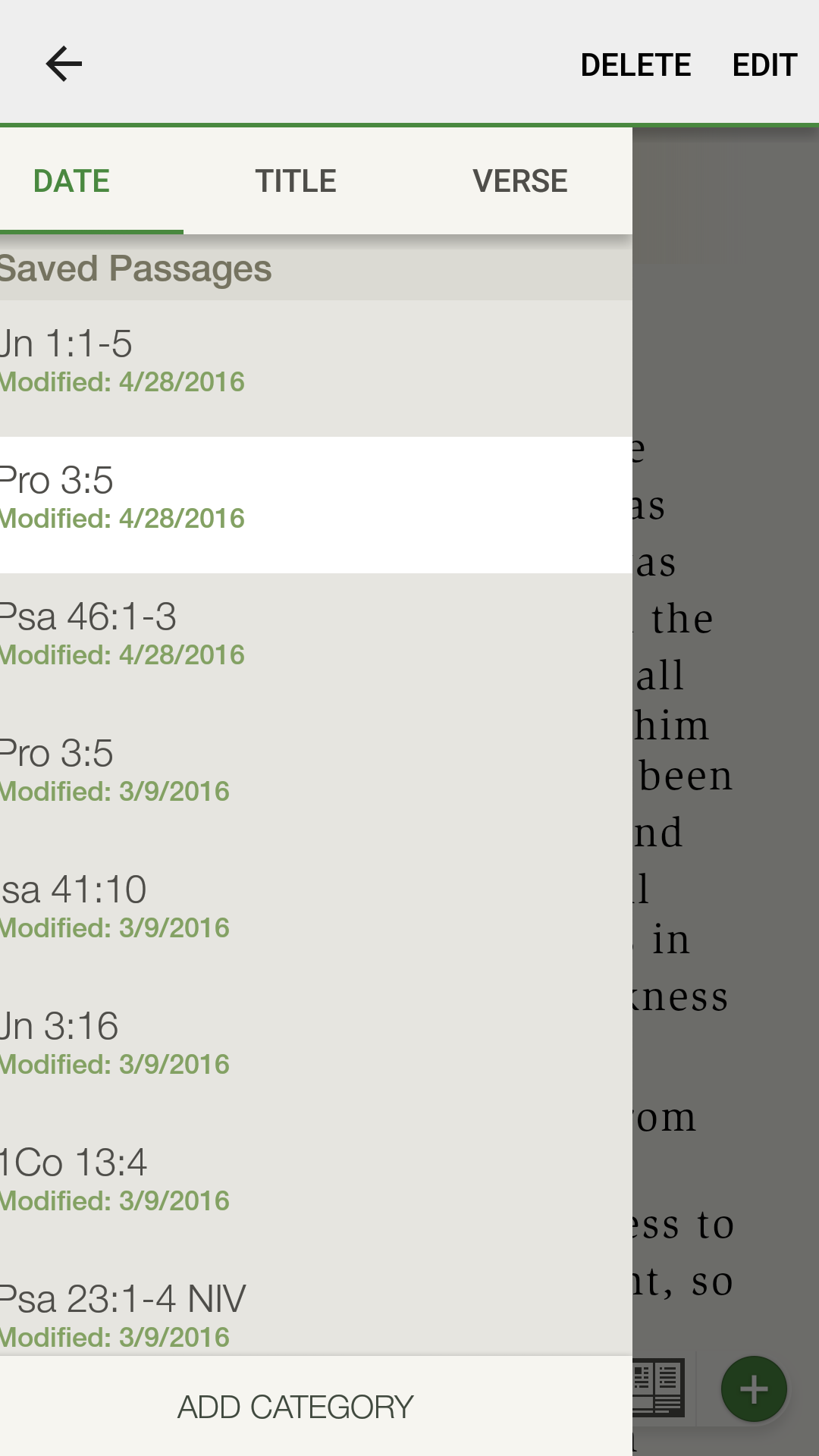 * Note: Photos on this page were taken from the NIV Zondervan Study Bible App, but apply to all Study Bible Apps.*