Your Study Bible app allows you to save passages from your Bible or study notes. To save a passage, tap on any verse number or select a portion of text to display the toolbar. Tap the 'Save' option on the toolbar to save the passage. You'll see a small black 'Saved' message appear in the center of the screen to let you know the passage has been saved.
Tap the 'Saved Passages' button from the menu to open a list of all your saved passages. There are the options to sort the passages by 'Date', 'Title', or 'Verse' at the top of the screen.
Tapping on the 'i' icon to the right of a saved passage allows you to edit the label, change the category, and add tags to the passage.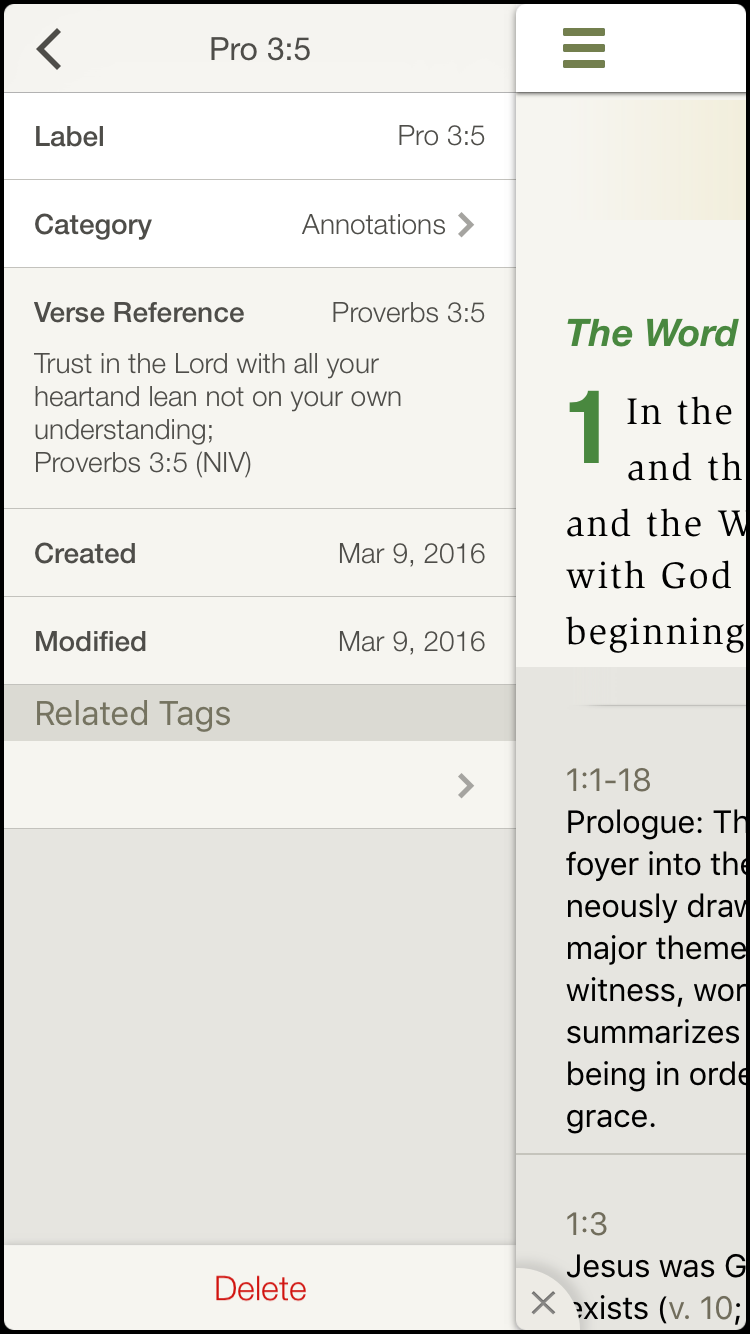 To delete a saved passage, swipe from right to left on the particular passage you want to delete. This will expose a red 'Delete' button that you can tap. Tap 'Delete' again to confirm the deletion.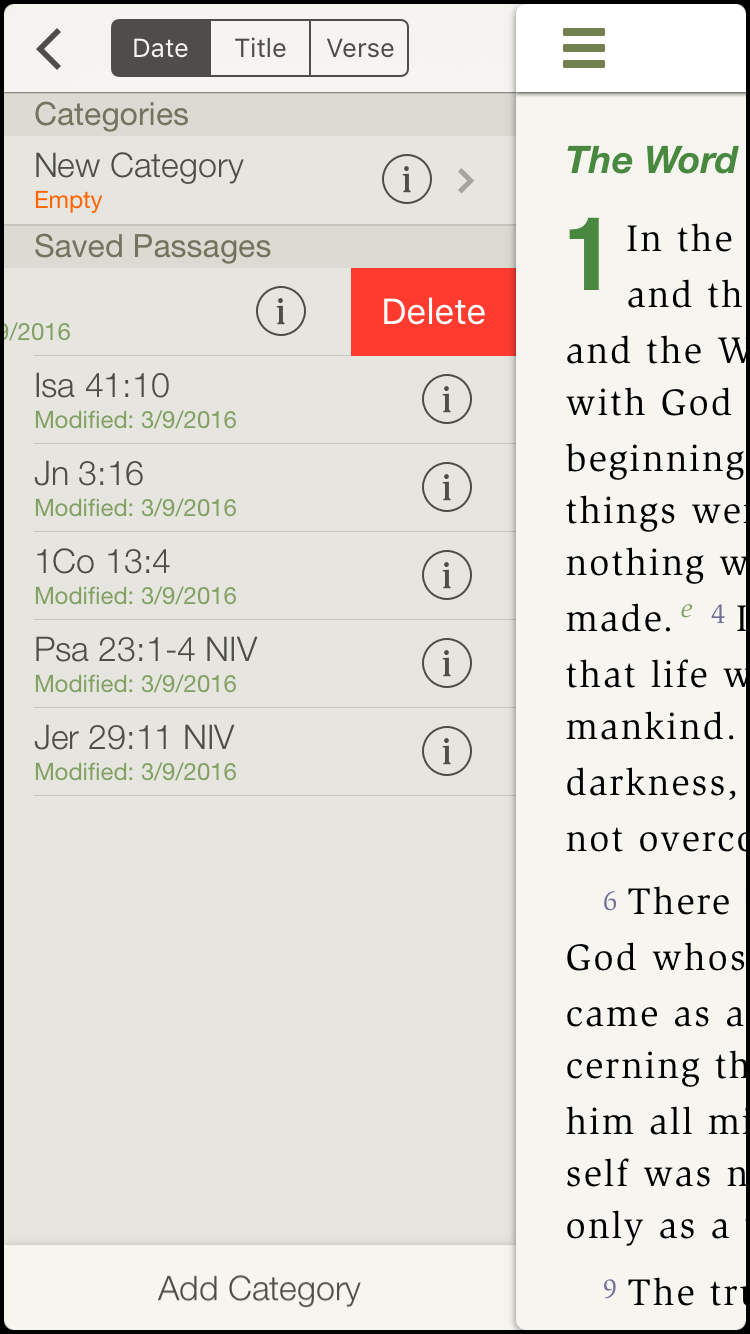 *Note: Photos on this page were taken from the NIV Zondervan Study Bible App, but apply to all Study Bible Apps.*